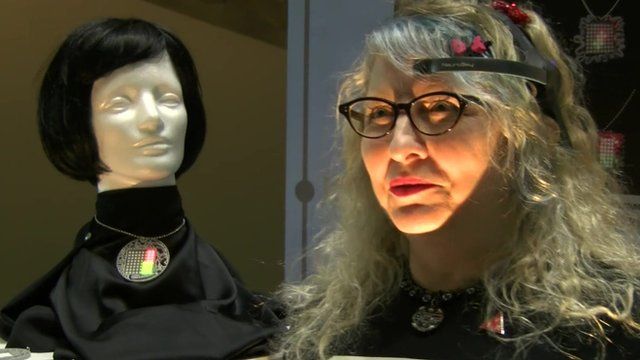 Video
'Boring headset' reveals wandering thoughts
It is a piece of wearable computing that could bring a first date to a very abrupt end.
The EEG visualising pendant - developed by Rain Ashford, a PhD student at Goldsmiths, University of London - is able to monitor electrical activity in a person's brain and transmit a visual interpretation of that activity to a pendant that can be wore around the subject's neck.
By monitoring how stimulated certain parts of the brain are, it is possible to have some indicator of whether a person is engaged with the conversation taking place.
The technology was being shown off at the International Symposium on Wearable Computers in Zurich.
Go to next video: Vest allows dog to 'talk' to owner