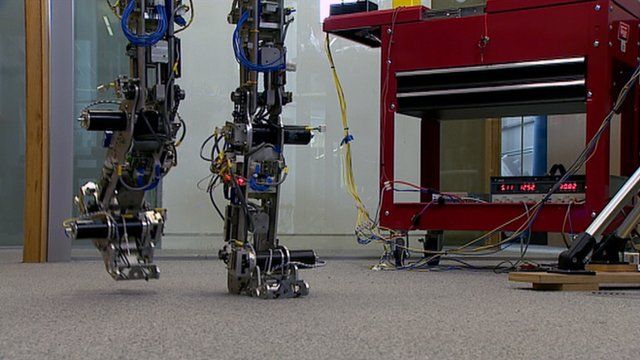 Video
Robotarium research centre helps robots think for themselves
A new research centre in Edinburgh is working to develop the next generation of robots which would be able to think for themselves.
Experts working at the Robotarium believe we are entering a "new era" of robotics.
BBC Scotland's science correspondent Kenneth Macdonald has been finding out more.
Go to next video: Could you beat a robot at Connect 4?