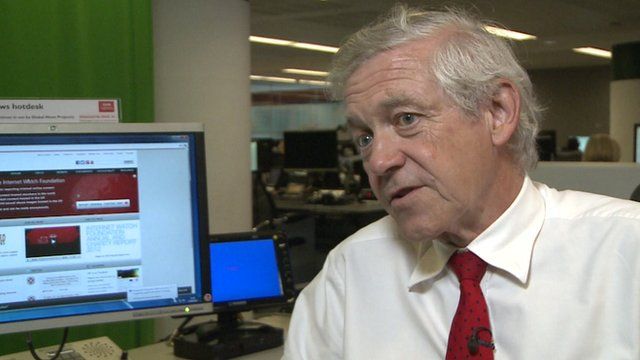 Video
Internet Watch Foundation on combating child abuse imagery
Sir Richard Tilt of the Internet Watch Foundation says the UK is better than many countries at combating the problem of online child abuse imagery, but that there is scope to do a lot more.
He says tracking down and blocking images of child sexual abuse can be difficult, because perpetrators are often technologically able and manage to find new ways to hide their material.
Internet firms are to meet ministers at No 10 amid calls for more to be done to block images of child sex abuse and to stop children viewing pornography.
Prime Minister David Cameron has said more can be done to remove illegal material from the web and steer children away from legal adult content.