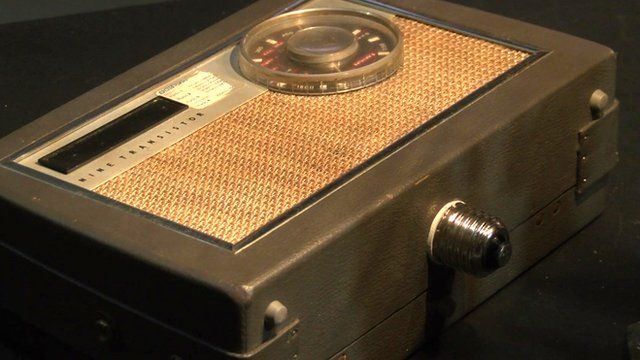 Video
Lightbulb moment: Radios on the ceiling
Designer Dominic Wilcox has found a novel use for vintage radios: he fits them with light plugs so they can be attached to the ceiling.
This gets rid of the problem of wires, explained the Hackney-based designer, and lets the sound emanate around the room.
He was taking part in a design experiment known as Exquisite Corpse, or Cadavre Exquis - a surrealistic technique where artists play Chinese Whispers, taking a visual cue from each other as they take it in turn to create objects as part of a chain.
This exhibition was curated by Florian Dussopt and Geraldine Vessiere, as part of London's Clerkenwell Design Week. The Feather Light Box design was made by Georg Oehler, and Plant&Moss made the "Breathe lamp", also featured in this video.
Video Journalist: Dougal Shaw
Go to next video: Chair 'grows like popcorn'