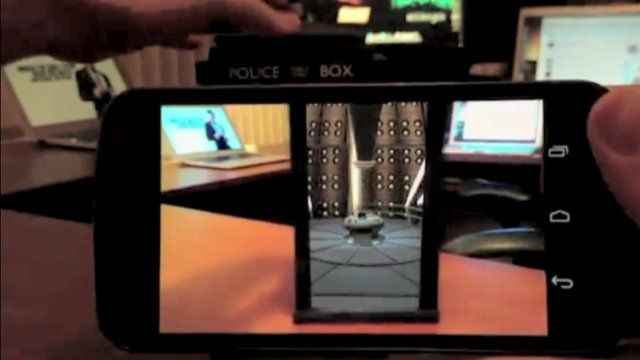 Video
Tardis is 'bigger on the inside'
A US-based Doctor Who fan has built a model of the Tardis designed to look bigger on its inside than on its outside.
Greg Kumparak made the effect with augmented reality (AR) trickery and 3D modelling work.
When a smartphone is held in front of the home made Tardis running an AR app it appears to show a spacious interior modelled on the ninth and tenth Doctors' time machine.