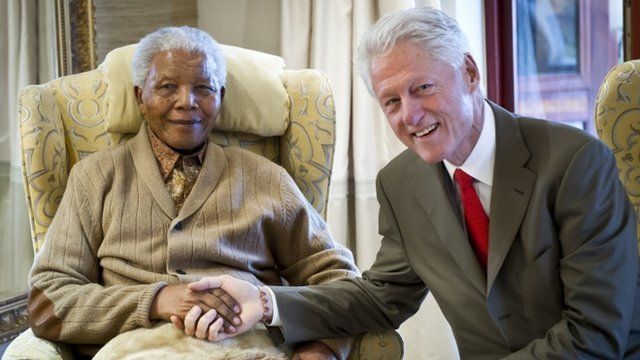 Video
Bill Clinton: Nelson Mandela moved by birthday
Former US President Bill Clinton says Nelson Mandela was looking well when he met him ahead of his 94th birthday today.
Some 12 million schoolchildren across South Africa have sung a specially composed song as part of official celebrations, while the day is also being marked around the world.
He told Newsnight's Gavin Essler that Mr Mandela is touched by the way his birthday is being celebrated and seemed quite healthy compared to how he was two years ago.