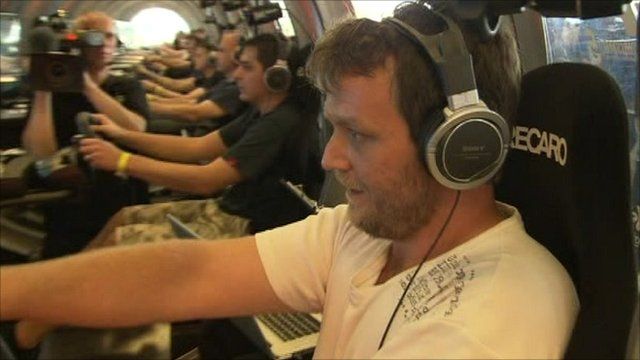 Video
Virtual gamers take on Formula One driver David Coulthard
Video games have made many couch potatoes believe they are as good as the professionals at a range of sports, but especially Formula One.
Mike Bushell caught up with former Formula One driver David Coulthard as he took part in a unique experiment.
Racing a road car around Top Gear's course, Coulthard challenged a host of gamers who took part from the safety of an arcade, in a live race.