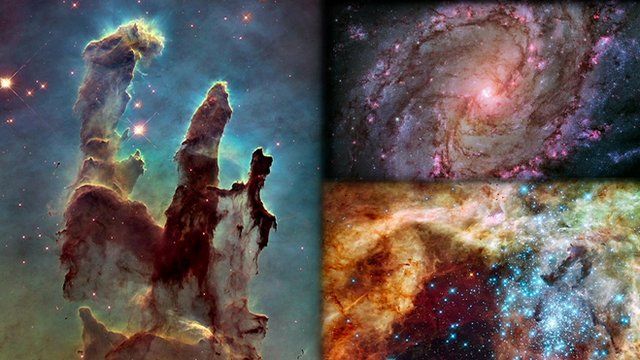 Video
Hubble Telescope turns 25: See its greatest moments
On April 24 1990, the space shuttle Discovery lifted off from Earth carrying the Hubble Space Telescope.
It has helped to answer astronomical questions - such as the origin of the Magellanic Stream, a long ribbon of gas stretching nearly halfway around our Milky Way - and uncovered new mysteries.
For the layman, though, Hubble has created stunning cosmic images - BBC News looks back at some of its greatest moments of the past 25 years.
Video produced by Sara Barman
Go to next video: Hubble telescope 'in terrific state'