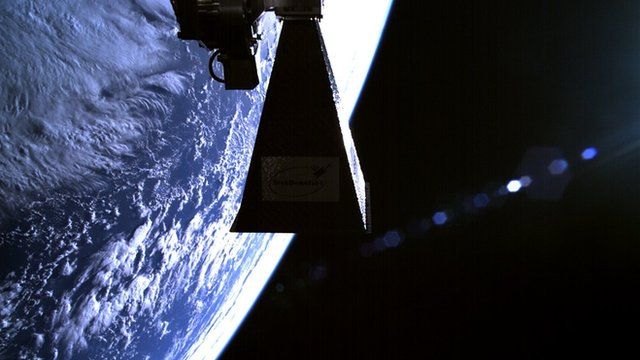 Video
UK satellite's view of Planet Earth
A pioneering British satellite project has captured video images of Earth, in what is thought to be the first such movie ever recorded by a wholly British-built spacecraft.
The video was acquired by TechDemoSat-1 (TDS-1) just moments after being released by its launch rocket high above the Pacific.
TechDemoSat is part-funded by the government and by manufacturer Surrey Satellite Technology Limited (SSTL).
The low-cost camera that took this video incorporates all "off the shelf" components.
SSTL envisages it could be used on future spacecraft to monitor any systems on a satellite that move, including deployable structures such as solar panels.
Go to next video: One giant step: UK set for spaceport