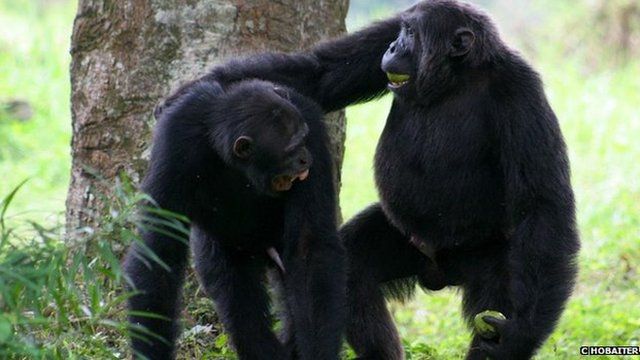 Video
Chimpanzee gestures translated
Scientists from the University of St Andrews have worked out the meanings of the 66 gestures that wild chimpanzees use to communicate with one another.
The team, led by Dr Catherine Hobaiter, studied hours of footage of wild chimps in Uganda interacting and communicating and worked out that there are 19 distinct meanings to the gestures.
Here, Dr Hobaiter explains the study.
Footage courtesy of Dr Catherine Hobaiter and Liran Samuni
Go to next video: Bad choices make apes 'throw tantrums'