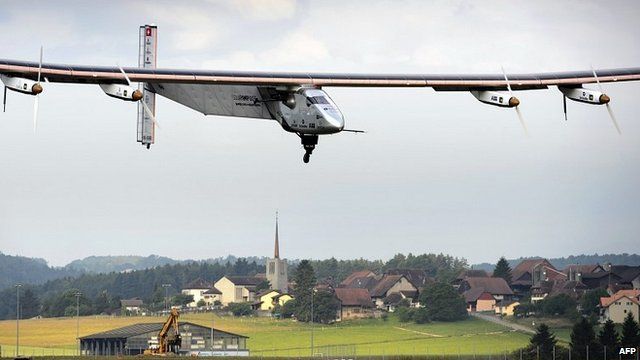 Video
Solar Impulse 2: Test flight carried out in Switzerland
A solar-powered plane that will attempt to fly around the world in 2015 has completed its inaugural flight after taking off in Switzerland.
Solar Impulse 2 is a larger, upgraded version of the aircraft that flew across the United States last year.
Project leaders Bertrand Piccard and Andre Borschberg say they want to push the boundaries for alternative energy.
Footage courtesy of Solar Impulse.
Go to next video: Global solar-powered plane unveiled