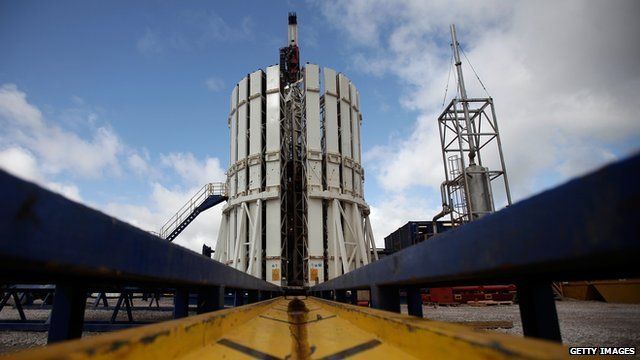 Video
'Fossil fuel future' worries Lucas
Lord MacGregor, the chairman of the House of Lords Economic Affairs Committee and Caroline Lucas MP, a well-known opponent of fracking, discuss the future of shale gas.
Developing our shale gas resources should be an "urgent national priority" according to the House of Lords Economic Affairs Committee. The committee also said that fracking, the method by which the gas is extracted, must be explained to the public.
Today presenter Mishal Husain talked to Lord MacGregor, chairman of the committee, who said: "The benefits to the country are huge. The risks - with strong regulation - are minimal to local communities."
He added: "It's urgent for the next 10 years."
"I'm not in the least bit persuaded," argued Caroline Lucas MP. "Our priority is to invest in renewable energy."
She continued, "We don't know how clean gas from fracking is... it will lock us into a fossil fuel future."
"I'm in favour of renewable initiatives taking place," responded Lord MacGregor, "but looking 10 years ahead, this isn't going to deal with our energy requirements."
First broadcast on BBC Radio 4's Today programme on Wednesday 7 May 2014.