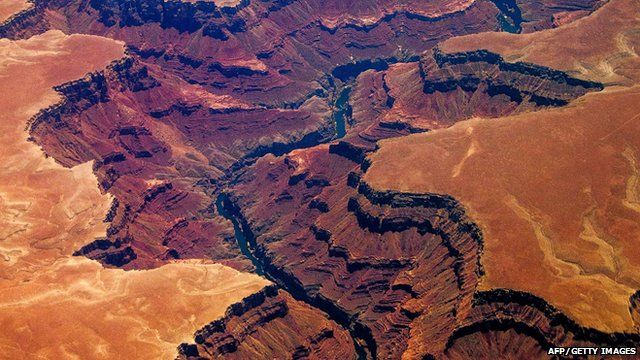 Video
Grand Canyon 'younger than previously thought'
The Grand Canyon, which snakes through the American state of Arizona, only took its present form very recently, claims a new scientific study.
Earlier studies suggested the canyon was 70 million years old.
The latest investigation found that although some parts of the canyon are indeed very old, the entire system we know today was shaped in just the last 5 to 6 million years.
Prof Karl Karlstrom, from the University of New Mexico, told BBC Radio 5 live's Up All Night: "It's a resolution of the old and young canyon hypotheses."
Go to next video: Cheers as Grand Canyon re-opens