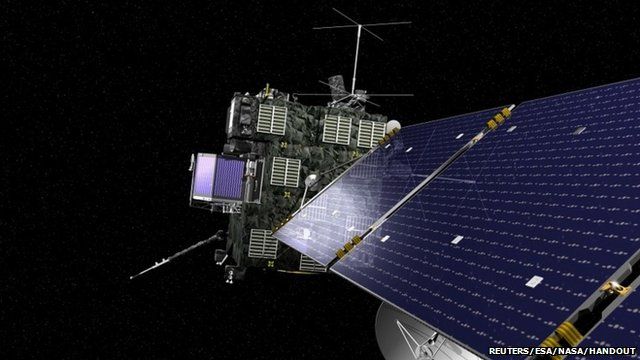 Video
Rosetta probe: Waking 'big day for European Space Agency'
The waking of a probe which has spent two-and-half-years moving through space in a deep sleep is "a big day for the European Space Agency", the mission's space operations manager has said.
Rosetta, Europe's decade-long project to put a robotic lander on a comet, was expected to rouse itself at 10:00 GMT, ready to send a signal to Earth.
Andrea Accomazzo said the reactivation represented a "milestone" in the project.
Go to next video: Rosetta into next stage of mission