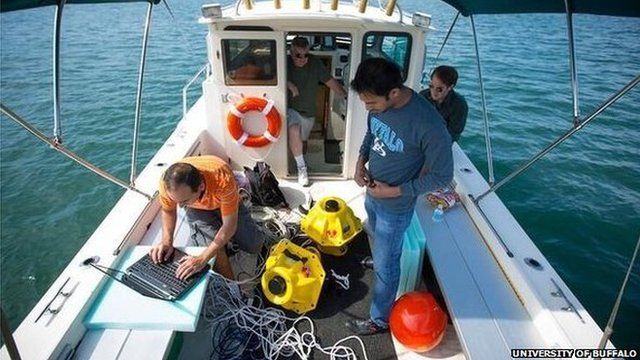 Video
The first ever underwater tweet
A young team of international researchers from a university in New York State are using new technology that harnesses the power of acoustic waves to transmit data from under water.
The BBC's correspondent Matt Wells took to the water to find out more.
First broadcast on BBC Radio 4's Today programme on Wednesday 15 January 2014.