Media player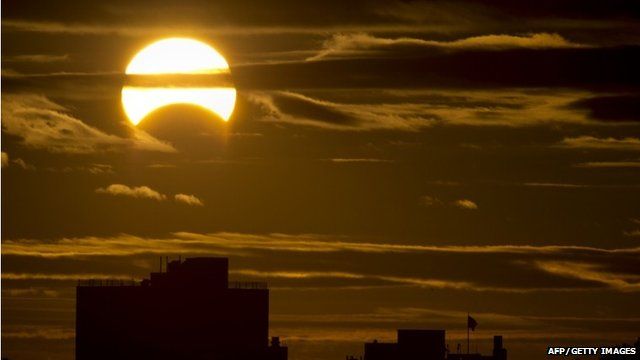 Media playback is unsupported on your device
Video
LIVE: Solar eclipse seen in Africa, Europe and the US
A rare solar eclipse allowing a view of the Sun that is totally or partially blocked out by the Moon is under way.
This solar eclipse is a rare occurrence in that it is "hybrid" - switching between an annular and total eclipse.
Watch live coverage of the eclipse from Kenya.