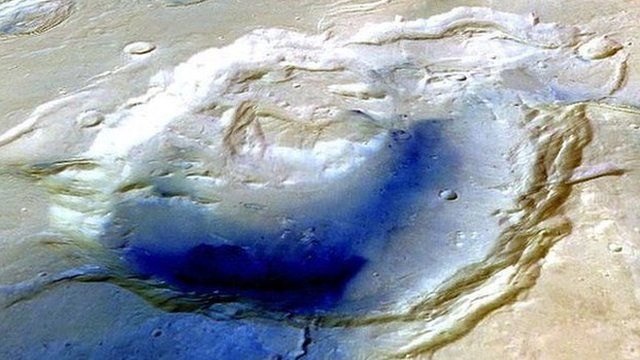 Video
Supervolcanoes 'shaped Mars evolution'
Mars might once have had an atmosphere similar to Earth created by so-called supervolcanoes.
Vast areas of collapsed ground in a region of the planet called Arabia Terra are their likely remains, according to scientists Joe Michalski and Jacob Bleacher.
They report their findings in this week's Nature journal.
They say such supervolcanoes would have had a profound impact on the early evolution of Mars.
Dr Michalski talks about his discovery and its significance.
Mars animations courtesy of Nature/ESA/Shutterstock
Go to next video: A virtual journey to Mars