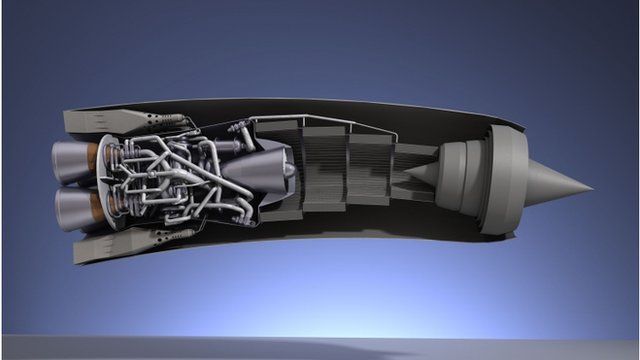 Video
UK government gets behind Sabre engine
The UK government provides backing for an air-breathing rocket engine that could propel a totally re-usable spaceplane into orbit and power airliners that fly at the five times the speed of sound.
The UK government is putting £60m into the revolutionary Sabre engine, but its inventors will need about four times this sum to produce the final design.
Discussions with private investors are now under way to secure the additional funding, says project leader Alan Bond.
Sabre is a jet-cum-rocket that could, say its supporters, propel a fully re-usable space plane into orbit.
Alan Bond spoke to our correspondent Jonathan Amos about the new government money for the project.