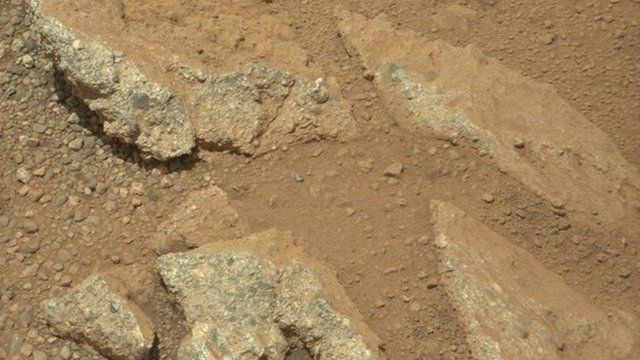 Video
Martian pebbles prove water history
Scientists now have definitive proof that many of the landscapes seen on Mars were indeed cut by flowing water.
The valleys, channels and deltas viewed from orbit have long been thought to be the work of water erosion, but it is Nasa's latest rover, Curiosity, that has provided the "ground truth".
Researchers report its observations of rounded pebbles on the floor of the Red planet's 150km-wide Gale Crater.
Their smooth appearance is identical to stones found in rivers on Earth. Prof Sanjeev Gupta discusses the discovery with our correspondent Jonathan Amos.