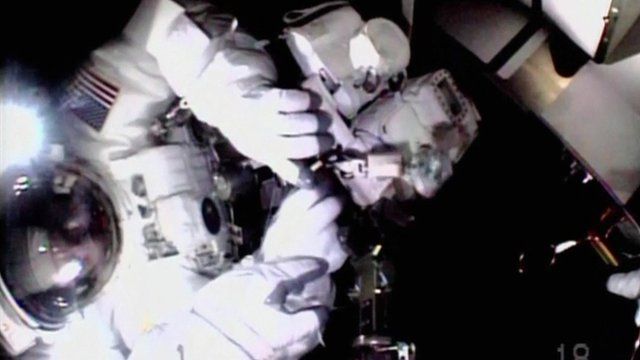 Video
Emergency spacewalk to repair ammonia leak
Two astronauts from the International Space Station are out on an emergency spacewalk to inspect and possibly repair an ammonia leak from a power-cooling system.
The problem was discovered on Thursday when the crew spotted a steady stream of small white frozen ammonia flakes floating away into space.
The two astronauts, Chris Cassidy and Tom Marshburn, described what they saw when they went out to investigate.
Go to next video: Space-walk astronauts 'not in danger'