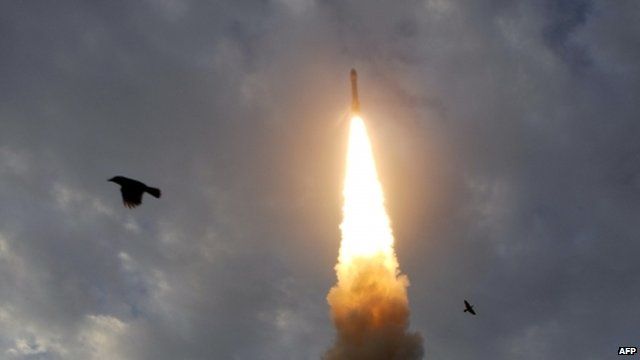 Video
Vegetation mission launches on Vega
Europe's Vega rocket has successfully completed its second mission
Europe's Vega rocket has successfully completed its second mission.
The vehicle left the Kourou spaceport in French Guiana at 23:06 local time on Monday (02:06 GMT, Tuesday), placing three satellites in orbit.
Its primary payload was the 140kg Proba-V spacecraft.
This will acquire pictures of land use and vegetation changes from an altitude of 820km, maintaining an important data series started by the French Spot satellites in the late 1990s.