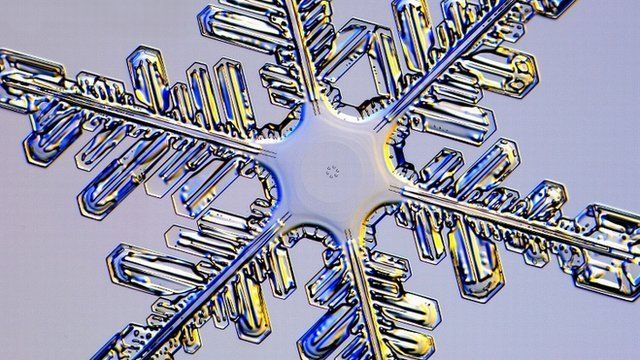 Video
Scientists create 'designer snowflakes'
Sunny southern California may not seem the most obvious place for scientists to study snowflakes.
But a team of physicists at California Institute of Technology (Caltech) in Pasadena have been growing their own ice crystals, in order to try to understand how and why their patterns form in such diverse ways.
The "designer snowflakes" are created in the laboratory all year round using electric needles placed in a diffusion chamber - the crystals grow on the needle's tip. By altering the conditions, the scientists are able to create different sizes and patterns of snowflake.
Kenneth G Libbrecht, Professor of Physics at Caltech, showed BBC News how the system works.
Go to next video: Snow forecast for parts of UK