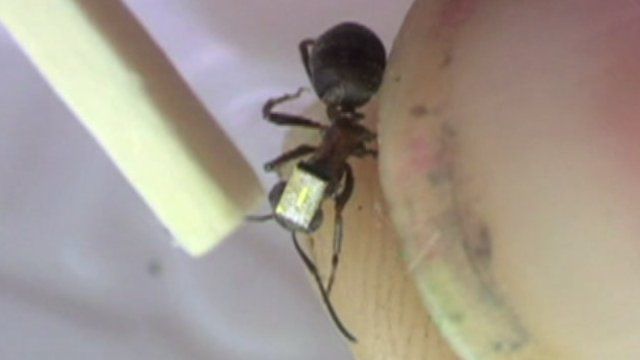 Video
Ant-enna: Radio tags aid hairy wood ant research
Scientists investigating the behaviour of the UK's largest ant are to tag around 1,000 of the insects at a National Trust site in Derbyshire in the first study of its kind.
Tiny radio tags will be glued to the backs of northern hairy wood ants, allowing researchers to study the ants' interaction with others within their own colony and between nests.
It is hoped the findings will help the National Trust look after the hairy wood ants, which are a protected species in the UK.
Richard Black reports.
Go to next video: Seen in 3D: The ants of the world