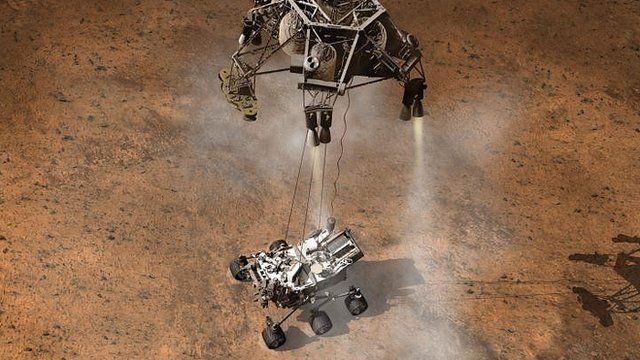 Video
Nasa may miss Curiosity Mars rover's landing signal
Nasa has described the untested landing of its Mars rover as "risky" but "not crazy".
It has announced that a system glitch could mean communications will be lost when the craft approaches Mars.
The 900kg robot's entry, descent and landing (EDL) will be the most dangerous aspect of the entire mission.
However, Mars programme director Doug McCuistion said it was never going to be a smooth landing.
Go to next video: Nasa hails 'best' picture of Mars