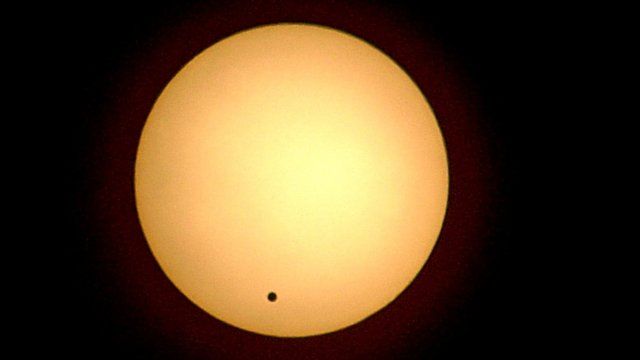 Video
Once in a lifetime chance to see the transit of Venus
Astronomers are gearing up for one of the rarest events in the Solar System.
On Tuesday, Venus will pass directly between the Sun and the Earth.
It is almost certainly a once in a lifetime opportunity to witness the event, as it will not happen again for more than a century.
Pallab Ghosh reports on how to see it safely.
Go to next video: What is the transit of Venus?