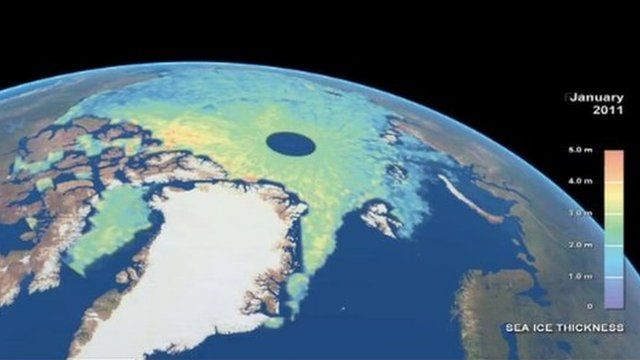 Video
Cryosat eyes ice thickness change
The European Space Agency's Cryosat spacecraft is now properly calibrated and monitoring changes in the Arctic sea ice thickness.
Scientists working on the European Space Agency's Cryosat mission say the spacecraft is now turning out excellent data on the thickness of Arctic sea ice.
This movie shows the growth of ice from the start of the freeze-up up in autumn (2010) to deep winter conditions in March (2011).
In the central Arctic basin, the volume of ice at March is calculated by Cryosat to be about 14,500 cubic km.