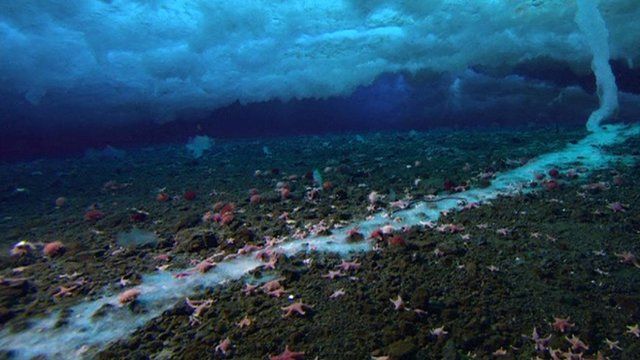 Video
Frozen Planet crew on filming the 'ice finger of death'
Filming firsts like deadly, underwater icicles and male penguins stealing rocks have made BBC One's Frozen Planet one of the most talked about shows this year.
The wildlife series, fronted by David Attenborough, took four years to make and the last episode is shown on Wednesday night.
BBC Breakfast's Tim Muffett met some of the crew who braved extreme conditions and close encounters to make it happen.
Go to next video: Attenborough warns on climate change