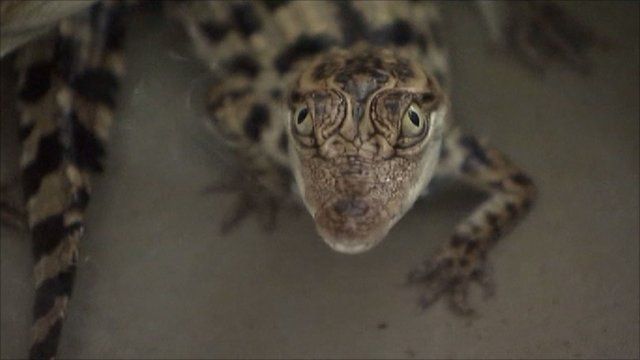 Video
Twenty rare Siamese crocodiles hatch in zoo
One of the world's rarest crocodiles is clawing its way back from extinction in the wild, with the hatching of 20 eggs in Laos.
The eggs of the Siamese crocodiles were found floating on a bed of reeds in a lake in southern Laos in June, and were brought to the zoo for protection.
Katherine Smith reports.
Footage of crocodiles in incubator courtesy of Wildlife Conservation Society
Go to next video: Crocodiles hatch after six years