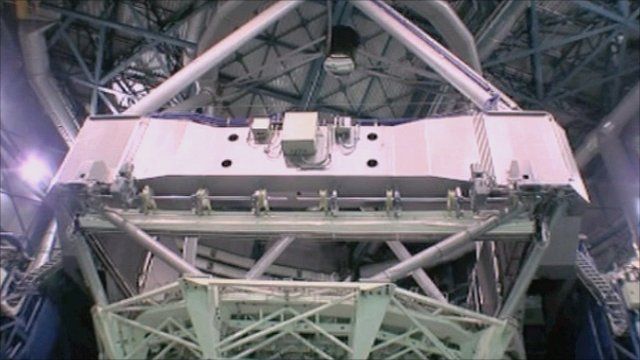 Video
Inside Chile's giant telescopes
Chile's Atacama desert, the world's driest, is home to some of the world's biggest telescopes.
Because of the incredibly clear skies over the area, conditions are perfect for observing the heavens and there are plans under way for even more powerful resources for astronomers.
Gideon Long visited the Paranal observatory high up in the Andes mountains for a look at the telescopes and their control room.
Go to next video: Canadian girl discovers supernova