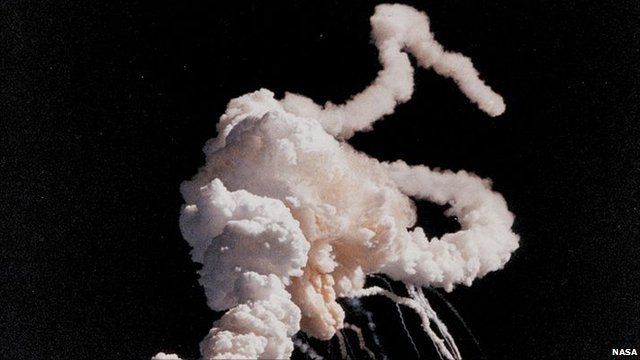 Video
Challenger shuttle disaster remembered 25 years on
It is 25 years since the Nasa space shuttle Challenger was destroyed shortly after take-off, killing all seven crew on board.
The disaster was caused by a faulty seal on one of the shuttle's rocket boosters.
The shuttle did not explode, instead breaking free of the damaged fuel cylinders and their burning propellant, before disintegrating because of overwhelming aerodynamic forces.
Thousands of schools across the US watched the launch live, to see Christa McAuliffe become the first teacher in space.