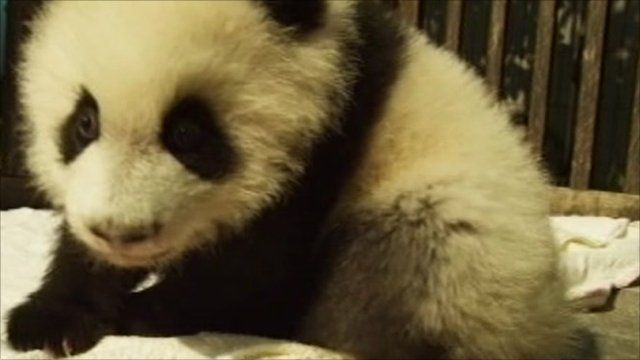 Video
Chinese project to boost panda numbers
A critical breakthrough has been made in efforts to save the giant panda, one that could kick-start attempts to reintroduce the animals to the wild.
Conservationists say they have perfected the difficult task of reproducing pandas, having reached their target of successfully raising 300 of the bears in captivity.
The breakthrough, mainly by scientists at the Chengdu Panda Breeding Research Centre, China, should lead to the first panda being reintroduced into the wild within 15 years.
The scheme is the subject of a BBC documentary, narrated by Sir David Attenborough.
Producer Sorrel Downer spoke to BBC Breakfast to explain more.
Panda Makers can be see by vievers in the UK at 2000 GMT on Tuesday 7 December, BBC Two.
Go to next video: 'Pambassadors' whittled down to 12