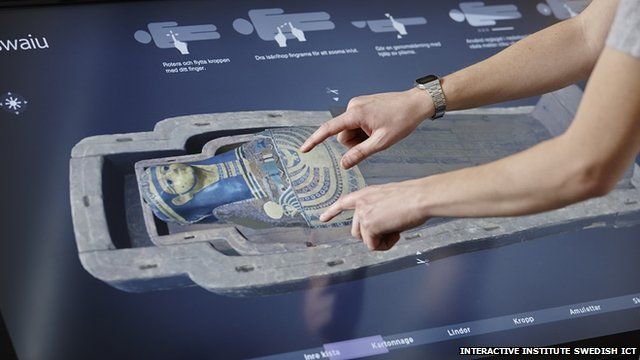 Video
Digitally unwrapping an Egyptian mummy
New technology allowing museum visitors to digitally unwrap an Egyptian mummy is being used at a museum in Sweden.
Visitors to Stockholm's Medelhavsmuseet, the Museum of Mediterranean and Near Eastern Antiquities, can use a virtual autopsy table to open the coffin and peel back the layers of the mummy Neswaiu, a priest who lived in the third century BC in Thebes.
The technology was developed by the Interactive Institute Swedish ICT, and was originally designed for use in hospitals and by medical students.
Video journalist: Neil Bowdler
Up Next is a series of video features for the BBC News website which examines the new developments that could affect all of our lives in the future.
Go to next video: James Burke predicts life in 2100