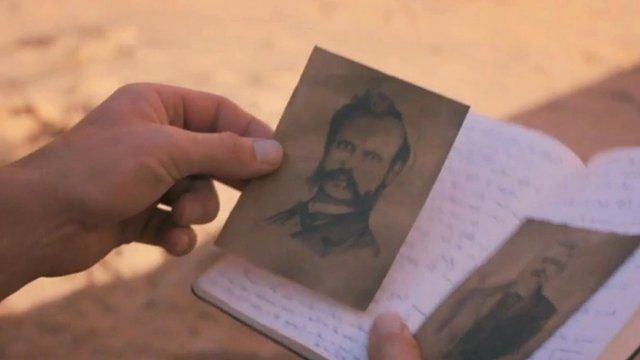 Video
Dan Snow follows in footsteps of US pioneers
While much of the US was being rapidly settled in the 19th century, large parts of the West remained unknown.
Determined to change that, Civil War veteran John Wesley Powell resolved to lead an expedition along the "impassable" Colorado River and into the unexplored Grand Canyon.
In rowing boats like those used by the 1869 Powell expedition, historian Dan Snow followed the route taken by the pioneers.
At the start of the trip Dan contemplated the journey ahead by looking into Powell's trip.
Operation Grand Canyon with Dan Snow, starts Sunday 5 January 2014, 2100GMT, BBC Two, or watch it for seven days afterwards on the BBC iPlayer.