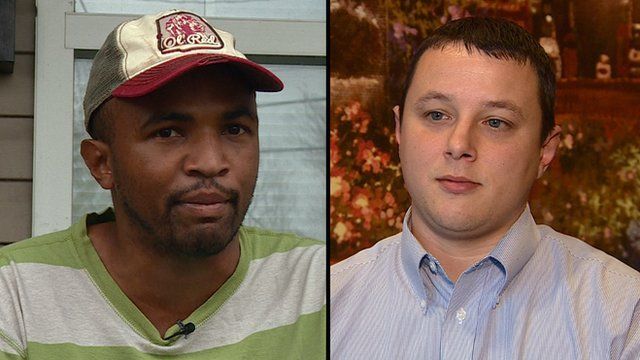 Video
Opposing Obamacare in Kentucky, one of America's sickest states
The US state of Kentucky is in the bottom of most national health rankings, and an estimated 14.4% of the state's residents lack healthcare insurance.
The BBC spoke with two Kentuckians, each battling their own health issues, about what Obamacare means for them. The national healthcare law - whose recent rollout was marred by highly-publicised glitches - offers financial perils and promises for two men in need of coverage.
Produced by Vara Szajkowski; filmed by Ron Skeans; edited by Bill McKenna
Altered States is a series of video features published every Wednesday on the BBC News website which examine how shifting demographics and economic conditions affect America on a local level.
Go to next video: Wind worries