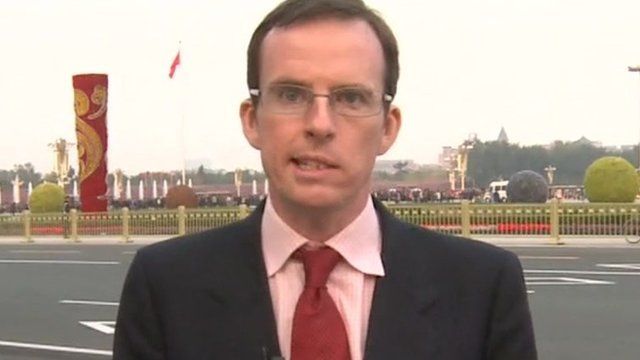 Video
Bell's palsy: A BBC reporter's year-long recovery
In October 2012 the BBC's Shanghai correspondent John Sudworth developed Bell's palsy.
The condition has no warning signs and most people simply wake to find that they cannot move half of their face.
It leaves sufferers with one eye stuck permanently open, sometimes for months on end. With just one eye able to blink, it can create the impression that they are winking at others, John explains.
Now, just over a year on, he can smile and blink again.
John carried on broadcasting on television throughout that period. Watch how his face gradually recovered.
Go to next video: November 2012: At China's leadership meeting