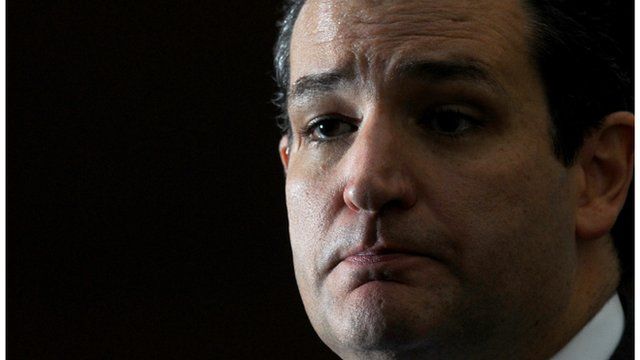 Video
Ted Cruz reaches out to Republicans in Iowa
Conservative Republican firebrand Senator Ted Cruz addressed a group of Republicans at a dinner in Iowa.
It was Mr Cruz's first stop outside Texas since he led the battle over President Barack Obama's healthcare law that led to a partial shutdown of the government shutdown.
His defiance has made him a hero to many people among the Republican Party's grassroots, and has led many to speculate he will run for president in 2016.
The BBC spoke to attendees of the Ronald Reagan Commemorative Dinner in Des Moines.
Produced by the BBC's Franz Strasser
Go to next video: Senate Republicans 'divided' over deal