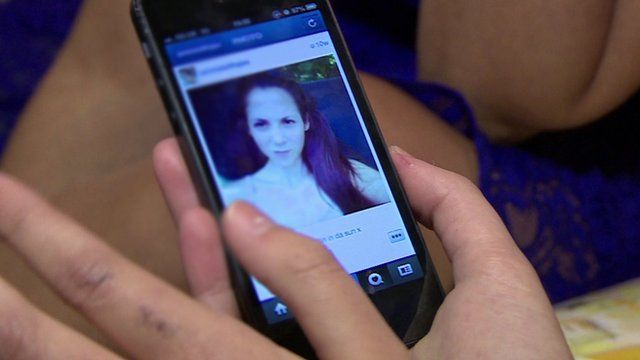 Video
100 Women: Do you retouch your selfies?
Photo-sharing via social media is a huge part of everyday life for millions of people around the world.
For many, the availability of photo filters and in-app retouching tools makes it impossible to resist the chance to tweak the image before uploading it - even when the subject is yourself.
As part of her report into body image in the digital age, the BBC's Tulip Mazumdar spoke to Jemma Krause, 14 - who says she can't imagine uploading to Facebook, Instagram or any other social site without first getting rid of her spots.
During October, the BBC's 100 Women season is looking at the lives of women around the world today.
Have your say about this and all our other stories by using the hashtag #100Women on social media
Go to next video: Chelsea Clinton on women in politics