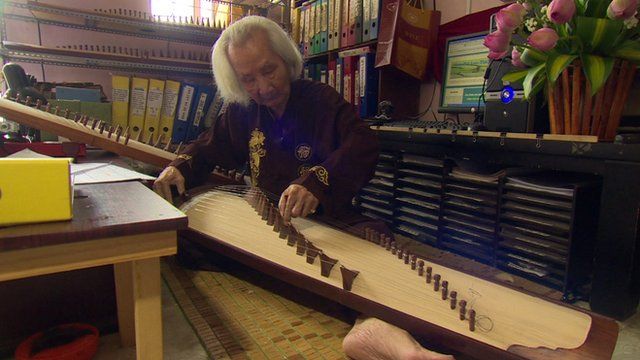 Video
Vinh Bao plays the Vietnamese zither
Musician Vinh Bao, who is still playing and teaching at 95, plays his favourite instrument, the dan tranh or Vietnamese zither.
Bao told the BBC's Justin Rowlatt: "Western music both expresses human feelings but also describes external things. It can imitate the sounds of a storm, a whirlwind, bird song, animals, flowing water.
"Vietnamese music can't do that. Its notation system doesn't permit that. It can only express joy or sorrow."
This clip features music only and has no commentary.