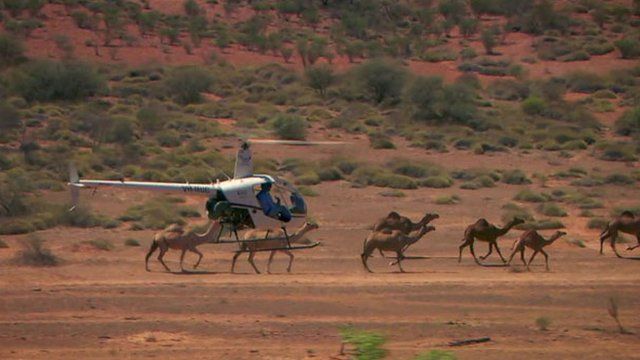 Video
How do you round up a camel herd?
Australia is home to the world's largest wild camel herd, of around 750,000 animals. A non-native species, they are damaging the environment.
Some farmers are shooting the beasts but Ian Conway has a different solution. He rounds them up using helicopters and off-road vehicles then sells them to the Middle East for meat.
"There's no difference to camel and beef, in fact to a lot of people who live on camel like we do, prefer it to beef," he says.
He shows Simon Reeve how to capture them.
Find out more on Australia with Simon Reeve on BBC2 on 19 May at 21:00 BST. Or watch it later on the BBC iPlayer.