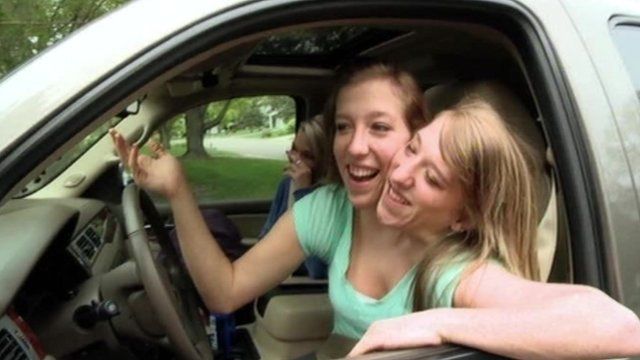 Video
Taking a road trip with conjoined twins
Like most 23-year-olds Abby and Brittany Hensel love spending time with their friends, going on holiday, playing sport and living life to the full.
The identical, conjoined twins from Minnesota, in the United States have graduated from Bethel University and are setting out on their career as primary school teachers with an emphasis on maths.
On a road trip to Chicago with their friends, the twins discuss driving.
Find out more in Abby and Brittany: Joined for Life on Thursday 25 April at 21:00 BST on BBC Three. Or catch up later on BBC iPlayer.
Go to next video: Clothes shopping with conjoined twins