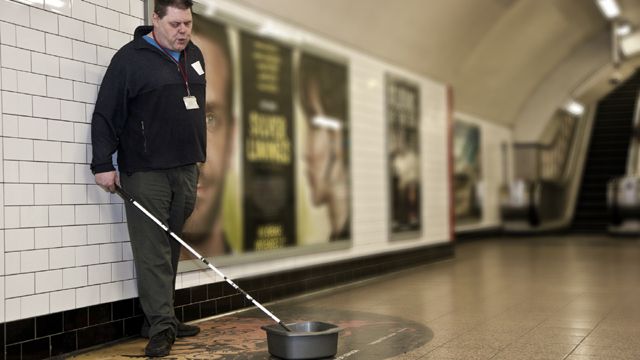 Video
Blind busker Mark Campbell whistling
Whistling busker Mark Campbell, 52, is a familiar sight to the commuters who pour through St Paul's station on the London Underground. Blind since birth, he has been busking for 13 years after being laid off as a police telephonist.
He's now a regular performer on the Tube network, which reintroduced busking in 2003 under a regulated scheme involving auditions and designated spots.
His repertoire includes the Beatles, Frank Sinatra, hymns - "I'm not a particularly religious man myself but they're very popular" - and, at this time of year, Christmas carols.