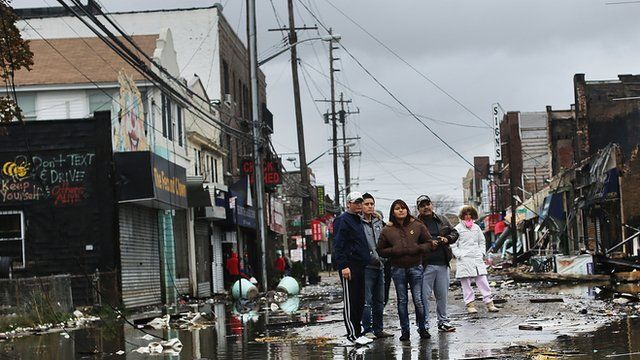 Video
Twitter to the rescue: Occupy Sandy's social media tools
The recovery from Hurricane Sandy continues in New York City, but so too does the suffering.
In far flung neighbourhoods some residents are still without crucial necessities.
Occupy Sandy grew out of the Occupy Wall Street movement, and is providing a lifeline for many of those in need.
Social media has become a crucial tool for Occupy Sandy's operations. They use Twitter, Facebook and even Instagram to solicit volunteers and donations.
The BBC visited Occupy Sandy's communications hub to find out more.
Produced by the BBC's David Botti
Additional photos: Getty Images