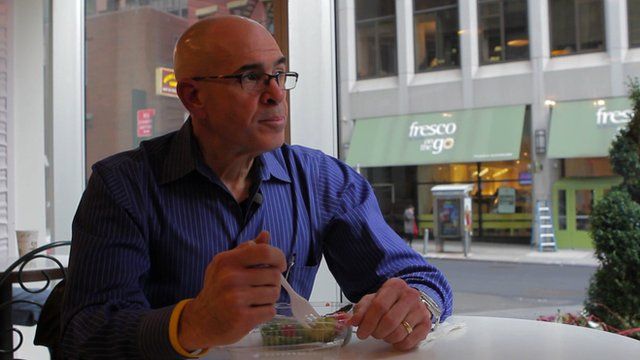 Video
The website that polices willpower
Jeff Mines once weighed 245lb (111kg). Thanks to cycling and a healthy diet, he has lost a significant amount of that weight. But he admits that he is "tempted every single day" to fall back on bad habits.
That's why he subscribed to Stickk.com, a free online application that allows users to make "commitment contracts" in order to reinforce healthy behaviour, whether it's eating more vegetables or spending more time with family.
Should they fail to reach their goal, users are charged a fee. They can decide who gets that money: a friend, a charity or an "anti-charity," an organisation that supports contentious causes.
Stickk.com chief executive, 27-year-old Jordan Goldberg, explains the simple principle behind his start-up: the carrot and the stick. People are more likely to respect their commitment when facing incentives and sanctions.
Can willpower be reduced to an online money transaction? According to Mr Mines, who uses StickK to set weight-loss goals, "it's just another level of ensuring that I stay on track."
Video by Anna Bressanin and Fahim Huq