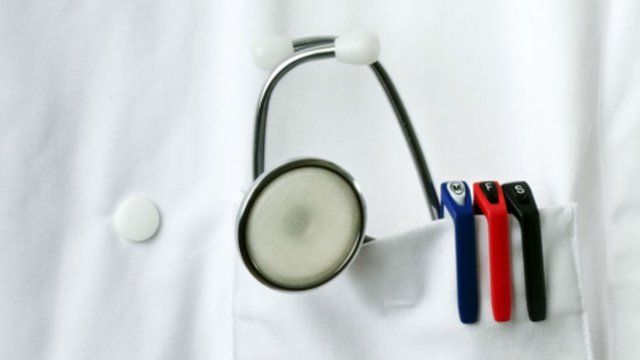 Video
Should failing doctors be forced to apologise?
Doctors deemed to have persistently fallen below the standard of patient care could be forced to apologise, under proposals from the General Medical Council (GMC). The independent regulator is starting a consultation on how doctors should be dealt with when serious complaints about them are upheld.
The GMC's chief executive, Niall Dickson, told the Today programme: "If a patient's been harmed, the doctor has to tell the patient... and they must apologise. But that apology doesn't appear on our processes where a doctor has seriously or persistently fallen below the standard."
Dr Clare Gerada, medical director of the NHS practitioner health programme which supports doctors with mental health or addiction problems, told the programme: "We need to put heaviest sanctions where there are serious issues.
"But on the whole I think it's much better to create a culture, not of fear, but a culture where doctors can open up and own up to errors, which would be safer for patients in the long run."
First broadcast on BBC Radio 4's Today programme on Friday 22 August.