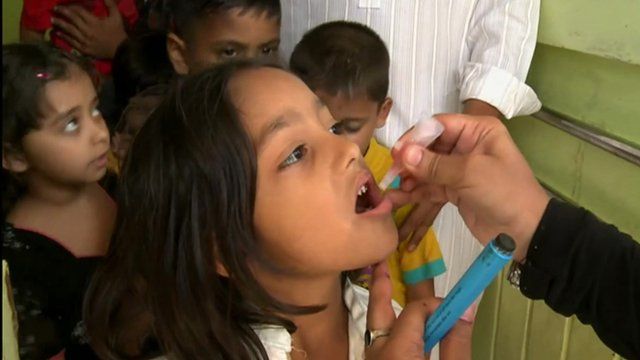 Video
Polio spread in Pakistan described as an 'uncontrolled outbreak'
The World Health Organization (WHO) has declared the spread of polio is an international public health emergency.
Outbreaks in Asia, Africa and Middle East are an "extraordinary event" needing a co-ordinated "international response", the agency says.
All residents and long-term visitors of affected countries will need to receive a dose of the vaccine before travelling internationally, and carry with them a certificate proving vaccination.
Kim Ghattas reports from Pakistan, a country suffering "an uncontrolled outbreak" of the virus.
Go to next video: World facing 'polio health emergency'