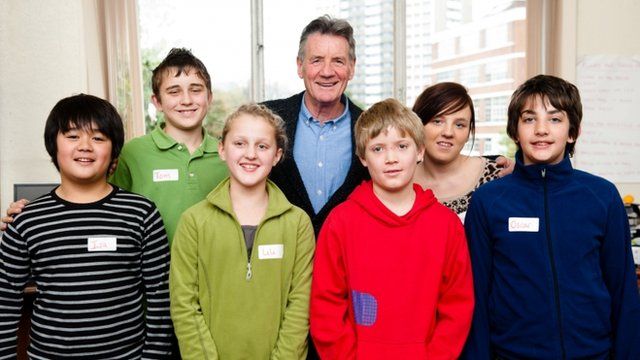 Video
Palin: 'Something can be done' for those who stammer
Michael Palin is well known for playing the character of Ken Pile in the movie A Fish Called Wanda, a character who has a stammer. After the film, he gave his name to the Michael Palin Stammering Centre in London, which runs two-week courses for children who have a stammer.
Some recent students interviewed the centre's namesake.
One girl asked: "What inspired you to help people who stammer?"
Michael replied: "It was knowing someone very close to me who stammered and wanting to help them when there was not other help available."
Elaine Kelman, head of the Michael Palin Centre said that coming to the school is "often the first time the children meet others who stammer."
Palin told the BBC's James Naughtie: "If my father - who stammered badly - was still alive at the time, I probably would not have taken the part in A Fish Called Wanda."
He went on to explain: "The problem with my dad, was we could never ever discuss stammering because we did not think anything could be done, and that is what is so wonderful about helping the stammering centre, because something can be done and is being done.'
First broadcast on BBC Radio 4's Today programme on Monday 30 December 2013.