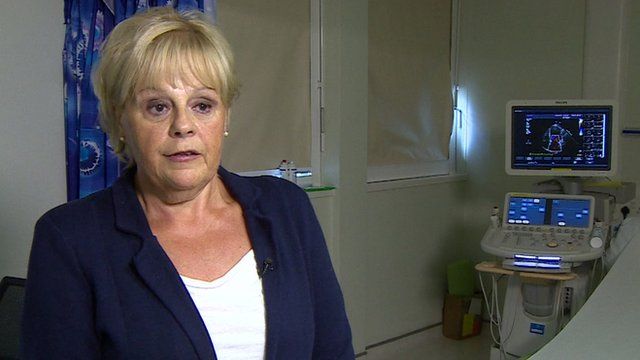 Video
Heart gene therapy patient on new trial
A trial of a gene therapy to treat heart failure has started at a London hospital.
Heart failure affects more than 750,000 people in the UK. Numbers are growing as more people survive heart attacks, but with damaged and weakened organs.
The trial uses a genetically modified virus which contains instructions to produce a protein that heart failure patients are lacking in their heart muscle.
Carol Gedda had a massive heart attack around 18 months ago. She explains why she is taking part in the trial.
Go to next video: Cardiac arrest boy back on the pitch