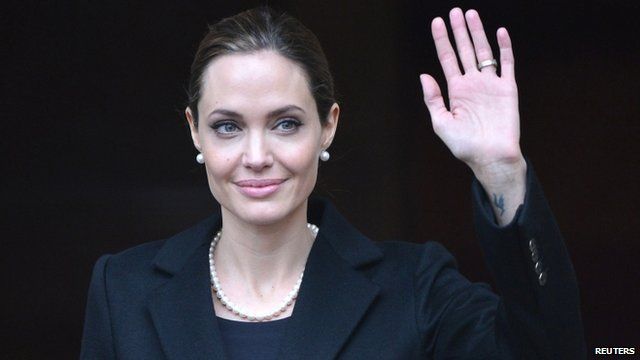 Video
Angelina Jolie revelation sends out 'wonderful message'
Angelina Jolie has revealed she's had a double mastectomy.
Writing in the New York Times, the actress says her mother died of breast cancer when she was 56 and she discovered that she too carries the "faulty" gene.
It sharply increased her risk of developing breast and ovarian cancer so she decided to have both breasts removed to minimize the risk.
Wendy Watson, who was the first woman in the UK to have a preventative mastectomy 21 years ago, told the Today programme the revelation will be an inspiration to women considering the operation.
"I really applaud her for doing this, it's raising the profile that nobody like myself or anybody else could do. People will probably not be so scared, pick up the phone and be screened.
"Brad Pitt is supporting her - what a wonderful message that is sending out, it couldn't be any better."
First broadcast on the Today programme on Tuesday 14 May.
14 May 2013

From the section

Health