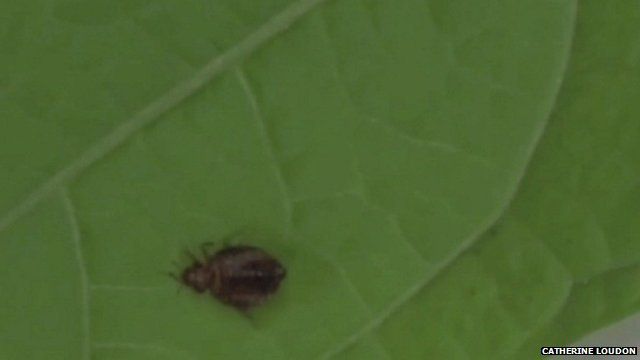 Video
Leaf-like material 'traps bedbugs', say researchers
A material designed to mimic the hooked hairs found on leaves, could help trap and control bedbugs, the Journal of the Royal Society Interface reports. The US scientists were inspired by a traditional Balkan remedy that used the leaves to combat the pest.
The team carefully studied the microscopic hairs on the kidney bean leaves, looking at their geometry, orientation, sharpness of tips, density and height, .They used this as a template to develop a synthetic material. They found this was able to catch the bedbugs temporarily, but it did not stop them as effectively as the real thing.
Watch the researcher's video to see a bedbug getting trapped in the hairs of a kidney bean leaf, and only momentarily caught on the synthetic material.
10 Apr 2013

From the section

Health