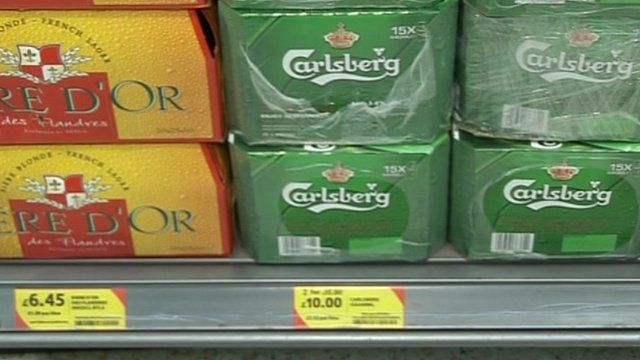 Video
Excess drinking: 'We don't notice what we're drinking'
More alcohol is sold in the UK than people admit to drinking, according to research from University College London.
Alcohol Concern's Eric Appleby told the BBC that if the figures were spread evenly across the population, "over half of us are actually drinking more than the recommended levels."
He said some of the discrepancy could be because "particularly when we drink at home, we pour much larger measures."
Go to next video: Excess drinking 'is under reported'